Registration     Summit Details     FAQs      Sponsor/Exhibitor Information     Hotels

"Working Together to End Abortion in California"
June 17th, 2017 at RiverLakes Community Church, 4301 Calloway Drive, Bakersfield
8:00 am to 5:00 pm


Californians for Life and the Right to Life Kern County are the primary sponsors of this year's gathering of pro-life advocates in our state.  If your organization would like to have an Exhibitor Information Table or would like to be a co-sponsor of the Summit, please REGISTER as an Exhibitor or Sponsor.  All of the details are provided below.   Payment for Exhibitors and Sponsors can be made on-line through this registration page.   Please email info@CaliforniansForLife.org if you have any questions.
Main Sponsors: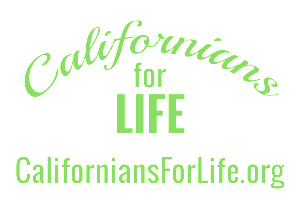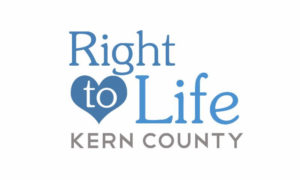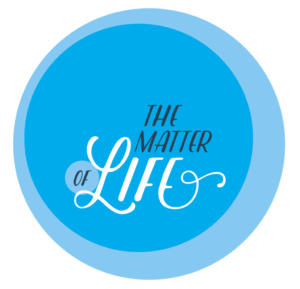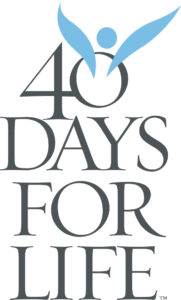 $ 120 Basic Exhibitor:  Provides you an Exhibitor Table, Table Cloth, two chairs, and two Summit Registrations ($100 value right there)
$ 200 Premier Exhibitor:  Provides you with an Exhibitor Table, two Summit Registrations, and your organization's name/logo on Summit website and program, and an opportunity to include one promotional item in every participant packet, which would need to be shipped by June 1st to:  Californians for Life,  PO Box 642, Pleasant Grove, CA  95668 by June 1st..   Shipping details are provided at registration. Send an email to info@CaliforniansForLife.org for more information.

$ 500 MAJOR SPONSOR of the Summit: As a Major Sponsor, your organization's Exhibitor Table would be in a prominent location and featured on the website ($200 value), you would receive 5 FREE Summit Registrations ($250 value), and your organization would have the opportunity to include up to three promotional items in every participant packet.  If we anticipate 500 participants, this price is essentially $1/person to reach the most active, effective, hard-working, and inspired pro-life advocates gathered from throughout the state of California.  Promotional material needs to be mailed to: Californians for Life, PO Box 642, Pleasant Grove, CA  95668 by June 1st.
Set up for Sponsors and Exhibitors should take place the day before, Friday, June 16th, from noon to 6 pm at RiverLakes Community Church in Bakersfield.  Exhibitor and Sponsor Tables should be in place by 7:30 am Saturday, June 17th, as Summit participants begin to arrive at 8:00 am for registration and morning hospitality.   For Premier Exhibitors and MAJOR SPONSORS, please send your organization's logo to info@CaliforniansforLife.org right away so that we can add you to the Summit website and include you in the Summit Program, promoting your organization.  Also, if you are planning to provide promotional material from your organization, we would need all of that material shipped by June 1st so that we can prepare the participant packets in advance. Information will be provided at registration regarding those shipping details.    Promotional material needs to be mailed to: Californians for Life, PO Box 642, Pleasant Grove, CA  95668 by June 1st.
Thank you to the following exhibitors and supporters!

40 Days for Life, 40DaysForLife.com, with special $100 discount off Fall Registration
Abortion Pill Reversal AbortionPillReversal.com and Culture of Life Family Services COLFS.org
American Solidarity Party, Brian Carroll and Ross Heckman, Solidarity-Party.org
And Then There Were None, Abby Johnson, AbortionWorker.com
Bakersfield Pregnancy Center, WeHelpyou.org
"Because of Gracia" movie, BecauseofGracia.com
Californians for Life, Wynette Sills, CaliforniansForLife.org
California Family Council, Jonathan Keller, CaliforniaFamily.org
California Pro-Life Council, Brian Johnston, CaliforniaProLife.org
CCAP-Collier Community Abstinence Program, Priscilla Gray, ProjectCCAP.org
Churches for Life, Pastor Doug Merkey, GetIntoLife.org
Equal Rights Institute, Josh Brahm, EqualRightsInstitute.com
The Frederick Douglass Foundation, TFDF.org
Heartbeat International, Jor-El Godsey, HeartbeatInternational.org
HelpAssistHer App, Karen Rose, HelpAssistHer.com
Human Life Alliance, for providing Educational Materials, HumanLife.org
HUSH Documentary on the Impact of Abortion on Women's Health, HushFilm.com
Issues4Life Foundation, Walter Hoye, Issues4Life.org
Latinos4Life, Maricela Lupercio, Latinos4Life.org
Life Legal Defense Foundation, Alexandra Snyder, LifeLegalDefenseFoundation.org
Making Life Disciples, Care Net, Care-Net.org
Mercy Tree Media, Tracy Martin, MercyTreeMedia.com
Pro-Life Future, Terrisa Bukovinac, ProlifeFuture.org
Rehumanize International (Sidewalk Counseling Brochures), Aimee Murphy,  RehumanizeIntl.org
Right to Life Central California, John Gerardi, RightToLifeCa.org
Right to Life Kern County, Marylee Shrider, RTLKC.org
Right to Life League of Southern California, Anne Hennessy, RTLLSC.org
Secular Pro-Life, Terrisa Bukovinac, SecularProLife.org
Shrine of Our Lady of Guadalupe & Memorial to the Unborn, Virginia Santos-Ruiz, GuadalupeBakersfield.org
Silent No More Awareness Campaign, Patti Smith and Irene Zamorano, SilentNoMoreAwareness.org
Students for Life of America, Camille Rodriguez, StudentsForLife.org
Survivors of the Abortion Holocaust, Cheryl Conrad, Survivors.la
"The Matter of Life" Documentary, Tracy Martin, TheMatterOfLifeMovie.com
The Vida Initiative, Astrid Bennett, TheVidaInitiative.com
Tulare-Kings Right to Life, Kelly Quinn, TKRL.org
Vox Vitae, Catherine Contreras, VoxVitae.org