Age Appropriate Pro-Life Educational Materials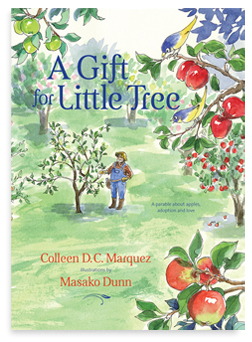 Children's Books- what a beautiful way to convey the Humanity of the Child in the Womb at a very early age!
"A Gift for Little Tree" (celebrates the love of adoption and will be dearly cherished by people of all ages)
"I Loved You Before You Were Born" (perfect book to be read on Grandparent's' Day)
"Mom, Do I Have Special Knees?" (celebrates children of all abilities, especially Down syndrome)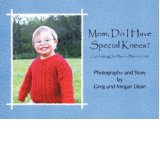 "Horton Hears a Who" (a person is a person, no matter how small…)
"Waiting for Baby" (very good introductory book for pre-school through 2nd grade, especially if there is a student waiting for the arrival of a baby sister/brother)
"Waiting for Baby, My New Baby" (similar to the other "Waiting for Baby", but for a younger age and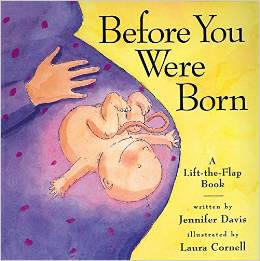 sturdier in construction)
"Before You Were Born" (cute book for 2-6 year olds)
"What's Inside Your Tummy, Mommy?" (great book with drawings of fetal development of the baby's actual size as the he/she develops in his/her mother's womb)
"There Will Never Be Another You"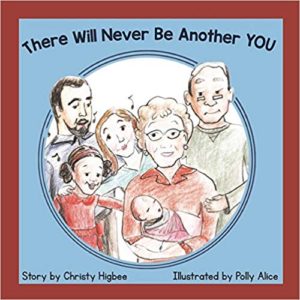 Respect Life Curriculum Materials
Archdiocese of Los Angeles (Grades K-12)
Raising Life Loving Kids outstanding life-affirming supplemental curriculum for all ages, preschool through high school, college, and continuing education throughout adulthood.   Includes suggestions for the Christian school teacher, Sunday school teacher, Pastor or homeschooling parent. 
Thriving Family: Valuing Life From the Start Age specific lessons and activities for kids
Principles and Choices  pro-life curriculum for schools, churches, and families
Healing the Culture  pro-life educational resources and programs, including print, video, audio, Internet, social media, interactive multimedia, and live presentations.  Their program Principles and Choices is a high school curriculum that helps students master the principles of logic, ethics, and justice that lead to pro-life convictions, and inspires young people to live with purpose and moral integrity.
Huntsville Curriculum (Grades K-12)
Whole Life Curriculum a comprehensive faith based pro-life curriculum for K-12

Age Appropriate Fetal Development Information to purchase or perhaps available at your local Pregnancy Resource Center)
Pamphlets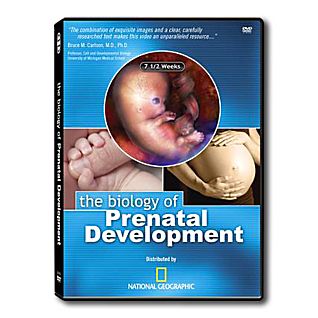 "Your Amazing Journey" Grades 4/5
"Milestones of Early Life" Grade 6 and up
"Watch me Grow" all ages

DVDs
"You are a Masterpiece" $16.95 (suitable for all ages, especially 5-12 year olds)
"Biology of Prenatal Development" by National Geographic $14.99 (outstanding for Grades 6-12)


Online Life-Affirming Videos
Life is a Miracle


Fetal Models
First Trimester Fetal Models of 7-10 weeks of pregnancy, which is when most abortions occur
10-12 week Fetal Models perfect for use in the classroom or Sidewalk
12-26 week old Fetal Models perfect of use by a church or school or at the Sidewalk
Precious Feet Pins showing the exact size of a baby's feet at 10 weeks of development, gently but persuasively conveying the humanity of the child in the womb.
Important Life Affirming Educational Websites:
The Endowment for Human Development shows the biological, scientific facts of human development, starting at conception
Mayo Clinic Baby Development Week by Week
Spiritual Adoption for schools and churches
Spiritual Adoption Prayer cards and posters
Outstanding Spiritual Adoption Program adapted for school/religious education settings
Posters for Spiritual Adoption program
Fun Life-Affirming Materials for students such as bookmarks, pencils, stickers, posters, silly bands, balloons, etc.
Search the Heritage House website for all your pro-life education needs
Start a Pro-Life Club at your school- Junior High through Grad School 
See Students For Life.org


Annual Respect Life Program from the US Conference of Catholic Bishops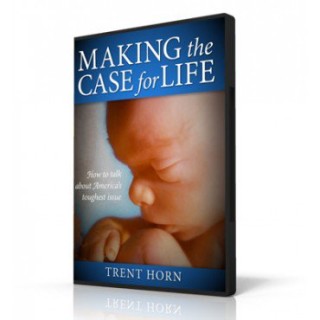 Trent Horn- Making the Case for Life one of the best pro-life training programs available,  Using scientific and philosophical facts,  this video addresses the "hard cases" and other common pro-choice claims that will make even the most hardened abortion supporter re-think their position. Above all, Making the Case for Life will teach you not simply how to win arguments but how to leave other people thinking, perhaps for the first time, about the the reality of abortion.
FREE Pro-Life Resources for Churches provided by Focus on the Family "Be a Voice for Life" program
Pro-Life Answers to Pro-Choice Arguments by Randy Alcorn
The Case for Life by Scott Klusendorf
Why Pro-Life?  Caring for the Unborn and Their Mothers by Randy Alcorn
Life Training Institute How to Defend Life in 5 minutes or less
Abort73.com (Information on abortion statistics)
OptionLine for anyone who might be considering abortion, so that they can get the help they need.  Suitable for a school environment.
Abortion Facts a well organized Q&A about the most frequently asked issues concerning abortion
 The Sound of Abortion very persuasive and compelling message suitable for junior high and high school students
You are One in 7 Billion video to show every life has purpose and hope.