"Working Together to End Abortion in California"
July 23, 2016 at St. Philip the Apostle Church, 151 S. Hill Avenue, Pasadena
8:00 am to 5:00 pm


Click here for the Californians for Life Summit FLYER
Location:  St. Philip the Apostle Church, 151 S Hill Ave, Pasadena, CA 91106

Purpose:  This is an opportunity for pro-life supporters from throughout the state, from all areas of expertise, to come together, meet one another, share ideas, learn about what is being done successfully, participate in strategic planning, find ways to overcome challenges, be inspired, and be encouraged!

Who is Invited: All pro-life advocates in CA are invited to attend this historic event where Eight Workgroups will present their Strategic Plans for ending abortion in our state and all pro-life organizations will have Information Tables.
For more information, please contact:  Wynette Sills, Director of Californians for Life, 916-955-1577

Californians for Life Sidewalk Counseling Workshop
and Strategic Planning Luncheon,
Friday July 22nd, the day before the Summit
9:00 am to 11:00 am at the Pasadena Planned Parenthood, 1045 N. Lake Avenue
Lunch follows to discuss strategies to accelerate the closure of California abortion businesses.  Registration is $10 to cover cost of Sidewalk Counseling Materials and Lunch.
See details and register here. 
Californians for Life Dinner Friday evening, prior to the Summit, which starts the next day, Saturday, July 23rd.  For everyone who is traveling to Pasadena and would like to join pro-life advocates from throughout the state for dinner or if you are unable to attend the full-day Summit on Saturday, but still want to be a part of this historic event, the Friday Evening Dinner is the place for you!  Come enjoy a great meal and meet pro-life advocates who share the same goal, all working together to end abortion in California!  The cost is only $20 and will be held at the St. Philip Apostle Parish.   See details here. Please register in advance here so that we know how many people to expect!  Our speakers include:  Charlie Echeverry, leader in The VIDA Initiative outreach to the Hispanic Community and Rusty Joiner, star of the brand new movie VOICELESS. 
Coming to the Dinner Friday evening has some advantages:
It is a less formal setting and an opportunity to meet everyone in advance of the more structured, workgroup setting of the all day Saturday Summit.
The dinner allows you to pick up your Summit Registration Materials and Participant Packets in advance, which makes your arrival Saturday morning so much easier!
The dinner is an opportunity to preview the 30+ Exhibitor Tables in advance so that you know whom to talk with on Saturday.

Californians for Life Summit Schedule, Saturday, July 23rd

7:30 am Statewide Pro-Life Organizations' Exhibitor Information Tables are in place- see a partial list of participating organizations below
8:00 Registration with light hospitality pastries, fruit, coffee, tea
8:30 Welcome 
Right to Life League of Southern California Executive Director Anne Hennessy will introduce Bishop O'Connell of the Archdiocese of Los Angeles for Opening Prayer and Remarks. 




Pastor Mark Little and Tegra Little are keynote speakers to address "Working Together to End Abortion in California".
Overview status of abortion in California

9:40-10:50 Presentations by each of the Eight Workgroups on what is being done in CaliforniaChurch Group-   Churches for Life  create Champions for Life and LifeTeams in churches throughout CA.  Embrace Grace equips CA churches to assist women and children. ENDOW  educates on the nature and dignity of women. The Voiceless Movie encourages churches to serve their communities for life.  A huge 40 Days for Life expansion is planned for California

Pregnancy Clinics and Center Workgroup–  the heart of the pro-life effort is to assist women with whatever their challenges may be so that they have the information, support and free resources they need, empowering and equipping women to choose life for their children, while also providing healing to anyone who has been hurt by abortion.  We would like to see the "Pregnant? Need Help?" sign (on sale now through Heritage House for 36% discount using code C6F) shared throughout the state of California.

Closing Abortion Businesses Workgroup–  California has more 40 Days for Life campaigns and ProtestPP rallies than any other state.  Please attend the first-ever statewide Sidewalk Counseling Workshop in Pasadena Friday July 22n from 9-11 am.  You are invited to use the Statewide Sidewalk Counseling Pamphlet developed by Life Matters Journal.   40 Days for Life will be providing promo videos for the Summit and our goal is to have a life-saving presence at all 150 abortion businesses in CA this fall!

Youth Outreach Workgroup–  Students for Life, Survivors Camp June 20th-30th, Vox Vitae Camp August 1st-5th, and the Culture Project are all doing superbly outstanding work in California. Come meet the best and the brightest leaders for LIFE!

Cultural Outreach Workgroup-   The Vida Initiative is growing throughout CA, with a mission to train and mobilize Latino leaders and the people they serve to end abortion and build a culture of life in their communities. ENDOW includes a Spanish program to educate on the nature and dignity of women.  We are working with Pastor Marc Little and his wife Tegra in the No Longer Bound ministry with outreach to the African American community.   Walter and Lori Hoye will share updates on reaching the African American community with the pro-life message through Issues4Life Foundation and the Frederick Douglass Foundation. 

Messaging, Marketing and Media Workgroup-   Examples of effective Marketing/Media/Messaging will be showcased at the Summit such as the recent Live Action "Watch Their Mind Change" Video, the phone app to reach abortion vulnerable women, the HUSH documentary, the movie Voiceless, the Sidewalk Counseling pamphlet, the Pregnant? Need Help? signage, the pro-abundant life and Champions for Life messaging from Churches for Life.

Pro-Life Medical Workgroup- Pro-Life doctors, nurses, pharmacists, and other medical staff will gather together to support one another, share resources, and expertise.  Dr. George Delgado will explain the Abortion Pill Reversal protocol which needs to be made available throughout California so that women who change their mind after taking the first abortion pill can get the help they need to save their baby's life.

Political Advocacy and Voter Education Workgroup-  come learn more about  "Pro-Life Voter Information", where we will be identifying which Congressional, state Assembly, and state Senate races involve Districts where we can help a pro-life candidate win.
10:50-11:10 Introduce the nearly 40 pro-life organizations that are registered as Exhibitor Tables
11:10-11:30 Break for people to see Exhibitor Information Tables, meet each other, have lunch and find their workgroup.
12:00-1:00 Working Lunch within each workgroup invites continued discussion of the Workgroup Strategic Plan, with cascading strategies, implementation timeframes, refinements, accountability, checklists of accomplishments, goals, and assignments.  Panels within each workgroup will showcase ordinary people doing extraordinary work in California for the united purpose of ending abortion.
1:00- 1:30 Break for people to meet each other beyond their workgroup and to visit the Exhibitor Information Tables.
1:30-2:15 Showcase Panel of Ordinary People making Extraordinary Effort for LIFE
Shannon Higgins- "What a difference a year makes, from the sidelines to the front-lines"
Jorge Mendoza- "From high school pro-life activist, to Students for Life leader, to Seminarian"
Ashley Baldwin- "Abortion Free Pomona– how you can end abortion in your community and the loving beauty of adoption"
Patrick Rico- "Abortion hurts men too, from a father's perspective" and he will also showcase local high school students making a huge difference for life in their community.
Kaylyn Green- "Orange County Pro-Life Future"
Terrisa Bukovinac- "Defending Life in San Francisco through Pro-Life Future of San Francisco and Secular Pro-Life"
Timmerie Millington- "Pro-Life is about helping Women through San Diego Life Choices"
Lindsay Fay– "The Culture Project" an initiative of young people set out to restore culture through the experience of virtue,  the dignity of the human person and the richness of living sexual integrity.
2:15 Amy Ford, national director of Embrace Grace "Pro-Life is Pro-LOVE!"
2:35 Dr. George Delgado, director of Culture of Life Family Services in San Diego "Abortion Pill Reversal-what every Californian needs to know to help women and save lives"
3:00 Jim Sedlak "Working Together to STOPP Planned Parenthood"
3:10 Alex Snyder from the Life Legal Defense Foundation will give an update on David Daleiden and the Center for Medical Progress investigation of Planned Parenthood marketing fetal body parts from aborted babies.
3:20-4:20 Workgroup Presentations to report on the results of our day together and planning for the year ahead


4:20 Preview of the movie Voiceless with star Rusty Joiner- be inspired and ready to bring this movie to your community!
4:30 Wrap-up, Indicated Actions and Next Steps, Closing PrayerRest, get dinner and come back to see the full length documentary HUSH at 7:00 pm!
7:00 pm  We will be showing the movie HUSH, a brand new documentary about the impact of abortion on a woman's health, including her risk for breast cancer, premature birth of subsequent pregnancies, and her emotional/psychological health.  The movie is produced by a pro-choice woman who sought to identify medically accurate information about the impact of abortion on women's health.  Come learn about this important investigative work!
Sponsors and Participating Organizations include: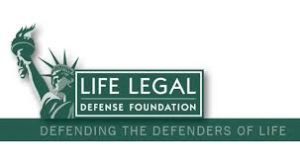 Life Legal Defense Foundation is a Major Sponsor of the Californians for Life Summit. LLDF has defended Walter Hoye and David Daleiden, while also strongly challenging Assisted Suicide here in our state.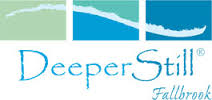 freeing the abortion wounded heart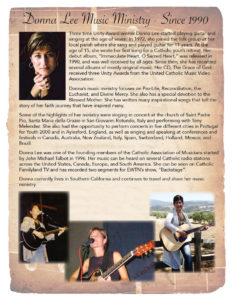 Donna Lee specializes in pro-life music ministry