Californians for Life Summit Details
Registration     Summit Details     FAQs      Sponsor/Exhibitor Information     Hotels

"Working Together to End Abortion in California"
June 16th-17th, 2017 in Bakersfield


Purpose:  This is an opportunity for pro-life supporters from throughout the state, from all areas of expertise, to come together, meet one another, share ideas, learn about what is being done successfully, participate in strategic planning, find ways to overcome challenges, be inspired, and be encouraged!

Who is Invited: All pro-life advocates in CA are invited to attend this historic event where Eight Workgroups will present their Strategic Plans for ending abortion in our state and all pro-life organizations will have Information Tables.
For more information, please contact:  Wynette Sills, Director of Californians for Life, 916-955-1577, info@CaliforniansForLife.org
Here are the details of the Californians for Life Summit 2017:
Californians for Life Sidewalk Counseling Workshop and Strategic Planning Lunch
Friday June 16th, the day before the Californians for Life Summit
9:00 am to 11:00 am at the Bakersfield Family Planning Associates (FPA) Abortion Business, 2500 H. Street, Bakersfield.  We will have lunch together afterwards to discuss strategies to accelerate the closure of California abortion businesses.  Registration is $10 to cover cost of Sidewalk Counseling Materials and Lunch.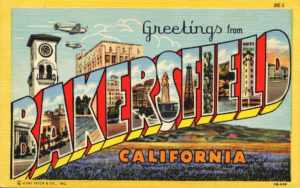 Californians for Life Dinner Friday evening June 16th, from 6:00 pm to 8:00 pm at RiverLakes Community Church, 4301 Calloway Drive, Bakersfield, prior to the Summit, which starts the next day, Saturday, June 17th.  For everyone who is traveling to Bakersfield and would like to join pro-life advocates from throughout the state for dinner or if you are unable to attend the full-day Summit on Saturday, but still want to be a part of this historic event, the Friday Evening Dinner is the place for you!  Come enjoy a great meal, catered by Hodel's Country Dining and meet pro-life advocates who share the same goal, all working together to end abortion in California!  The cost is only $20 and will be held at Riverlakes Community Church.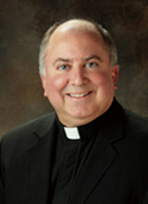 See details here. Please register in advance here so that we know how many people to expect! Monsignor Perry Kavookjian, Vicar of Bakersfield and Pastor of St. Elizabeth Ann Seton Parish will open our Summit with prayer.
Coming to the Dinner Friday evening has several advantages:
It is a less formal setting and an opportunity to meet everyone in advance of the more structured, workgroup setting of the all day Saturday Summit.
The dinner allows you to pick up your Summit Registration Materials and Participant Packets in advance, which makes your arrival Saturday morning so much easier!
The dinner is an opportunity to preview the Exhibitor Tables in advance so that you know whom to talk with on Saturday.
Californians for Life Summit Schedule, Saturday, June 17th, RiverLakes Community Church, 4301 Calloway Drive, Bakersfield

7:30 am Statewide Pro-Life Organizations' Exhibitor Information Tables are in place
8:00 Registration and hospitality, with the famous Hodel's freshly baked cinnamon rolls, assorted muffins, nut bread, pastries, fresh fruit, coffee, tea
8:25 Welcome Wynette Sills, Californians for Life, and Marylee Shrider, Executive Director of Right to Life Kern County



Marylee Shrider, Executive Director of Right to Life Kern County
8:35 Keynote Address: Churches for Life Training by Pastor Doug Merkey, from St. Louis Missouri

10:00 am Three-minute Introductory Presentations by each of the

Eight Californians for Life Workgroups

 

listed below

.

  Invite Summit participants to find the Workgroup they are most interested in pursuing, share, lunch, and attend Strategic Planning Session in the afternoon.Pregnancy Clinics and Center Workgroup–  the heart of the pro-life effort is to assist women with whatever their challenges may be so that they have the information, support and free resources they need, empowering and equipping women to choose life for their children, while also providing healing to anyone who has been hurt by abortion.   An update on the legal challenge to AB 775, the latest clinic marketing efforts, and the help in making the transition to medical clinics will be discussed.

The fall 40 Days for Life starts September 27th.   Come to the Summit for special discounts and incentives!

Closing Abortion Businesses Workgroup–  California has more 40 Days for Life campaigns and ProtestPP rallies than any other state.  Please attend the statewide Sidewalk Counseling Workshop Friday morning June 16th from 9-11 am at the Bakersfield Family Planning Associates (FPA) abortion business. You are invited to use the Statewide Sidewalk Counseling Pamphlet developed by Life Matters Journal.   40 Days for Life will be providing a promotional video for the Summit and our goal is to have a life-saving presence at all 150 abortion businesses in CA this fall! Sidewalk Advocates for Life are also helping to train Sidewalk Advocates in our state.



Youth Outreach Workgroup–  Students for Life, Survivors, Vox Vitae, Pro-Life Future, and the Culture Project are all doing superbly outstanding work in California. Come meet the best and the brightest leaders for LIFE!



Cultural Outreach Workgroup-   Maricela Lupercio and her community outreach efforts through Lations4Life will be featured in the afternoon. The Vida Initiative mission is to train and mobilize Latino leaders and the people they serve to end abortion and build a culture of life in their communities. ENDOW includes a Spanish program to educate on the nature and dignity of women.   Walter and Lori Hoye will share updates on reaching the African American community with the pro-life message through Issues4Life Foundation and the Frederick Douglass Foundation. 


Messaging, Marketing and Media Workgroup–   Examples of effective Marketing/Media/Messaging will be showcased at the Summit such as the brand new Resource App Help Assist Her, Josh Brahm's Equal Rights Institute, the HUSH documentary about the impact of abortion on women including her risk of breast cancer, premature birth of subsequent pregnancies, and her emotional health, the Californians for Life Sidewalk Counseling pamphlet, the Pregnant? Need Help? signage and Californians for Life bumper stickers.



Pro-Life Medical Workgroup– Pro-Life doctors, nurses, pharmacists, and other medical staff will gather together to support one another, share resources, and expertise.  Topics include the Abortion Pill Reversal protocol which needs to be made available throughout California so that women who change their mind after taking the first abortion pill can get the help they need to save their baby's life.


Political Advocacy and Voter Education Workgroup-  Get the latest information in the effort to Defund Planned Parenthood, including the implications for California, and come learn more about identifying and equipping pro-life Advocacy teams in each Congressional, state Assembly, and state Senate Districts.  Reports on the status of SB 320, which would require each UC and CSU student health center to provide the Abortion Pill, and other California state legislative action will be included. 


Church Workgroup-  learn more about Churches for Life training program, the ten Embrace Grace groups in CA designed to help pregnant women with the resources they need right within the church, and "Making Life Disciples"

10:30-11:00  Introduce the pro-life organizations that are registered as Exhibitor Tables
11:00-11:15 Break for people to see Exhibitor Information Tables, meet each other, pick up their lunch boxes, and find your workgroup.
11:15-12:15 have lunch with your Workgroup or spend time with Table Exhibitors
12:30-1:00  Status on Defunding Planned Parenthood and the Implications this has for California
1:00-2:30 Showcase Panel of Ordinary People making Extraordinary Effort for LIFE

Maricela Lupercio, Executive Director of

Latinos4Life.org

 

will share her outreach efforts to create a pro-life community 




Terrisa Bukovinac, leader of Pro-Life Future of San Francisco and Secular Pro-Life "How to Effectively Convey the Pro-Life message with the Media and secular California population".

Silent No More Panel- the Impact of Abortion on our Lives and what we can do to help the hurting in our family, church, and community

Michaelene Fredenburg  "Abortion Changes You" resources for every pro-life advocate

2:30-4:00 pm Workshops and Workgroups


4:15 Workgroup Presentations to report on the results of our day together and planning for the year ahead
4:55  Wrap-up, Indicated Actions Assignments, and Next Steps, Closing Prayer.